Are you bent on creating your own shortcuts, access futuristic life using wrist, hand and finger gestures, then choosing MAD GAZE would be the coolest thing to do in 2020?
Mad Gaze comes in varieties and trendy for your smart use. The product is one of the awesome innovations in 2020.
It has an amazing way to control other devices with simple clicks and taps at your fingertips.
MAD Gaze is like a remote control that you can take along anywhere you go. Also, it has a special functionality to look at any user interface on watch. Instead, you can control every shortcut by memory and simply tap on the back of your hand.
It is an impression and ultra-intuitive gesture that enables you to gain greater control your daily digital lives.
Mad Gaze innovative power can also be enabling the functionality of tapping messages, snapping to send. What about music? All you need do is to tap the watch to play and control volume. Also, you can use the smartwatch to move or turn your arm for remote control and so much more. MAD Gaze watch lets you conveniently control your digital life with simple hand, wrist, and finger gestures to trigger apps, photos, music, and lots of other smart features.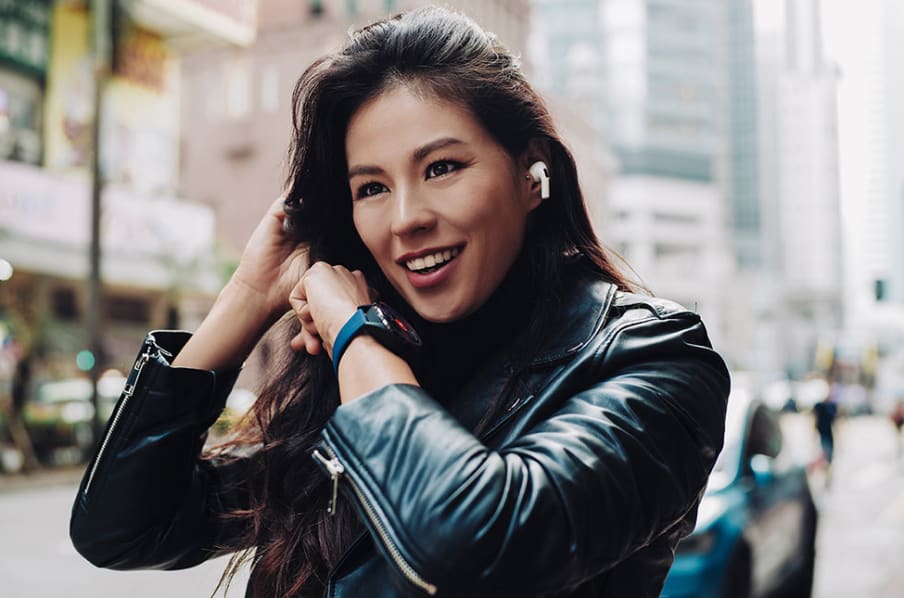 The smartwatch is powered by advanced hand gesture control that can be fully customised for any watch functionality. For instance, tapping a surface, snapping different fingers, turning your wrist, or simply tapping the back of your hand can trigger different actions such as taking pictures, answering and declining phone calls, playing music controlling volume, setting timers, sharing locations.
If you're game lover and needed to add vibes to your fun lifestyle, then using MAD Gaze would be a nice choice.
It adds convenience and speed to essential daily tasks; check messages, calendar reminders, Facebook, access digital assistance with simple movements, using hand, finger, wrist, movement and gestures and lets you get more done in your busy day.
Unlike other devices with rudimentary gesture feature, MAD Gaze allows you to comment seamlessly to your most essential work tasks uninterrupted. With a cutting-edge-9 axis gyro and acceleration sensor, it gives you a variety of ways to control functions (Watch Video).
Active Lifestyle Analyser MAD Gaze is focused on fitness and building healthy lifestyles for busy people like you. Whether you're an entrepreneur or not, this smartwatch is a gadget you should try out.
Condensed Features
Dust Proof and Water Resistance
1 Built-in GPS which support real-time stats
Walkie-Talkie app built-in
1 – 2 days of battery life
MAD Gaze comes in 16 vibrant colours
Package Inclusion
MAD Gaze Watch (144mm)
Extra Watch Band (shorter version)
USB for charging
QR code.